Published on 27.06.2016
The large-scale works are coming to an end and will bring about a new era of parking in the area, with parking spaces available for local residents in the town centre
The Argenteuil local authorities entrusted the project to Indigo, the global market leader in parking and individual transport. The project consists of renovating and operating the 11 car parks in the town, representing approximately 4,400 parking spaces. To date, renovation works have been completed at 10 sites, including car parks that have been closed since the noughties: Cévennes, and La Frette since 15 June. The renovation programme will end with the commissioning of the Val d'Argent Sud car park, which is planned for the end of 2017.
Argenteuil local authorities have also delegated the operation of the 11 car parks to Indigo in a public service delegation contract for 15 years. Indigo led the car park renovation programme in close partnership with the town's service divisions, who wanted to provide their residents with clean car parking areas featuring the latest innovations, where users would feel comfortable and safe. Works on the three car parks to be rehabilitated, Cévennes, La Frette, and Val d'Argent Sud, will involve a total of 10,000 working hours, with each site requiring eight months of works.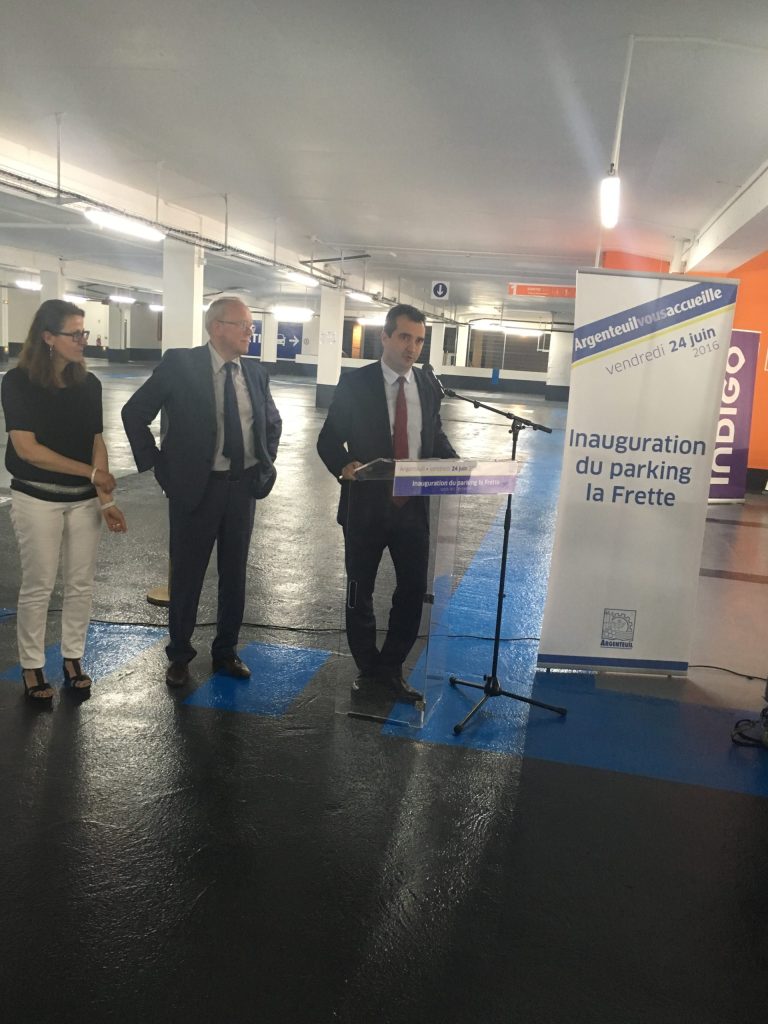 Renovation that's focused on safety, cleanliness, welcoming users, and innovations
Indigo called on its entire skill set to modernise the car parks and provide a solution meeting the wishes of the local authorities and local residents, requiring large-scale works:
– Installation of fire detection systems and access controls
– Renovation or replacement of guardrails, fire doors, and ventilation grilles
– Construction of elevator shafts and stairwells
– Construction of ventilation shafts
– Installation of elevators and automatic doors
– Application of Indigo's charter on painting and signage to make it easier for users to find their way around
Indigo also placed particular emphasis on safety in the car parks by installing video surveillance and fire detection systems, which are connected to a local response centre in Argenteuil. The local response centre can remotely supervise site operations and complement the work of on-site agents through real-time contact with the ten car parks via alarms, video surveillance and an intercom system for contacting Indigo agents.