To celebrate the film's release, Indigo is launching a competition to win a family holiday in la Réunion island
Indigo, global leader in parking, is sponsoring the 7 December cinema release of the film "Papa ou Maman 2" ("Daddy or Mommy 2"), directed by Martin Bourboulon and starring Marina Foïs and Laurent Lafitte. The second film in this offbeat, funny family comedy series features Marina Foïs' character working for Indigo as a works supervisor.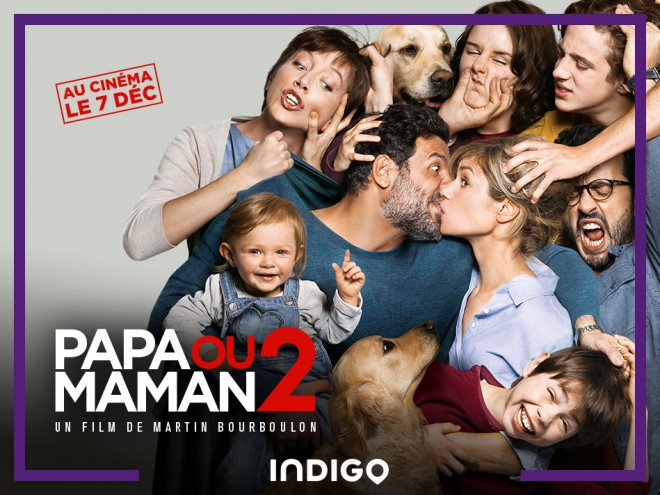 In several scenes of the film, the audience find out what goes on behind-the-scenes in the parking business. One scene was filmed on the site of the new car park at Bordeaux-Saint-Jean station, and another features a reproduction of Indigo premises, created especially for the film.
This partnership also provides an opportunity to highlight the technical professions within the parking business and shows that these positions are not just for men.
To promote the release of the film, Indigo has rolled out a comprehensive marketing campaign, which includes a poster campaign, a radio advert, ad inserts at reception desks and payment machines as well as bollard cover advertising on toll barriers.
Indigo is running a national competition in cooperation with Worldia until 3 January 2017, offering the chance to win a family holiday for four in Réunion as well as lots of other prizes. To enter, visit Indigo's site and fill in the entry form. The prize draw will be held on 4 January 2017.
To visit the website, click here (in French)