Published on 24.05.2016
After several months of negotiations, Indigo Infra España and the company Gestora Mediterránea de infraestructuras, S.L., signed the purchase agreement under which Indigo acquired the car park Francisco Norte.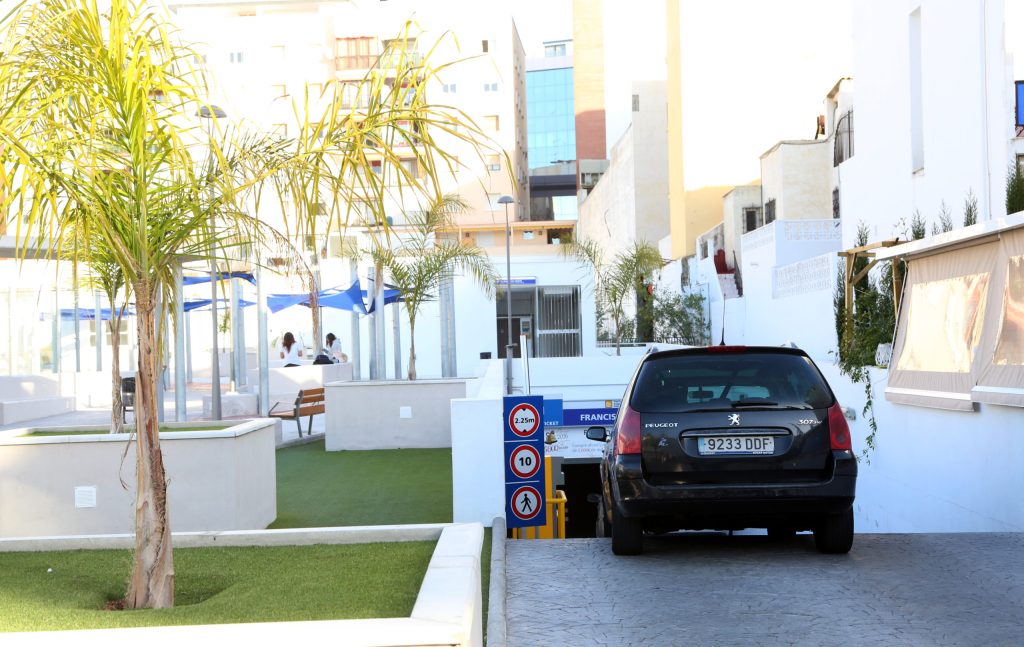 The purchase agreement includes the acquisition of the first floor, destined to public use, and eight spaces for residents. The second floor, not included in the operation, is reserved for residents.
The car park is located next to the historic and administrative centre of the City and very close to the seafront promenade and the beach area. Furthermore, it is less than 400 meters away from another car park managed by Indigo until 2042.
The car park Francisco Norte was inaugurated on November 3, 2014; and since then it has been managed by Indigo as a service provision contract.
The acquisition of the car park Francisco Norte is an operation of great importance because it reinforces our presence not only in Marbella but in the southern region of the Country, where in recent years some management contracts, in cities like Sevilla, Málaga and Ceuta, have been signed.
The city of Marbella, framed in the Costa del Sol area, is one of the international reference tourist centres. Year after year it is visited by thousands of tourists who come to the city to enjoy its climate, its leisure offer, its restaurants, its 25 beaches, its 16 golf courses and its 4 marinas. During the summer the City even doubles its population.