Indigo supported Frédéric Sausset, a handicapped driver who is a quadruple amputee, in his challenge to complete one of the most prestigious endurance races in the world: the 24 Hours of Le Mans. This extraordinary racer designed the prototype for his car with the French constructor Onroak, allowing him to train and compete.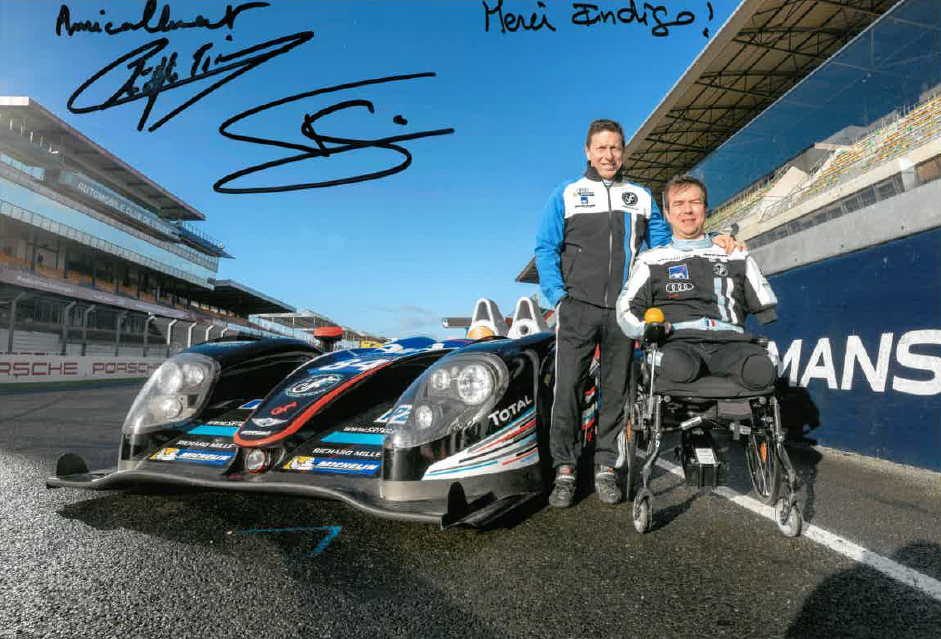 For this project, Sausset created his own foundation "Ma course à la vie"—to which Indigo contributed—to raise funds to finance the three years necessary to prepare.
On Saturday 18 and Sunday 19 June in his #84 520 cv Morgan-Nissan with Christophe Tinseau and Jean Bernard Bouvet, Sausset competed among 180 selected drivers and successfully completed this incredible feat. As the first quadruple amputee to compete in the 24 Hours, he finished 38th overall—a truly amazing accomplishment! With tears in his eyes and surrounded by the applause of thousands of spectators, Sausset climbed the podium.
Beyond this performance and completing this extraordinary athletic challenge, his main goal is to prove that even someone who is severely handicapped can be mobile and can become a part of society again.