Our CSR Strategy
As the world leader in car parking, individual mobility solutions and city services, the INDIGO Group is committed to developing its activities in a sustainable and responsible way.
INDIGO Group has adopted a strategic plan to strengthen its CSR commitments over the period 2021-2024 including the following actions:
Forge ahead with all the pledges we have already made to our employees, as well as reinforce our social and environmental commitment
Define annual themes for its commitments in relation to the sustainable development goals of the United Nations. The theme for 2021 is: "All INDIGO, all engaged!". We are committed not only to our employees, but also to causes outside INDIGO Group through the non-profits we support in our regions. Each year, three actions will be carried out in each country around the chosen theme.
Encouraging and growing our talents is also a key priority and we have introduced employee satisfaction surveys and launched "On-boarding", a large-scale project to welcome and follow new recruits that will be up and running by the end of the year.
Launch in each of the countries where we operate local initiatives reflecting our key corporate value of solidarity
Kick off major corporate initiatives: a climate plan, joining the UN Global Compact programme and creating the INDIGO Foundation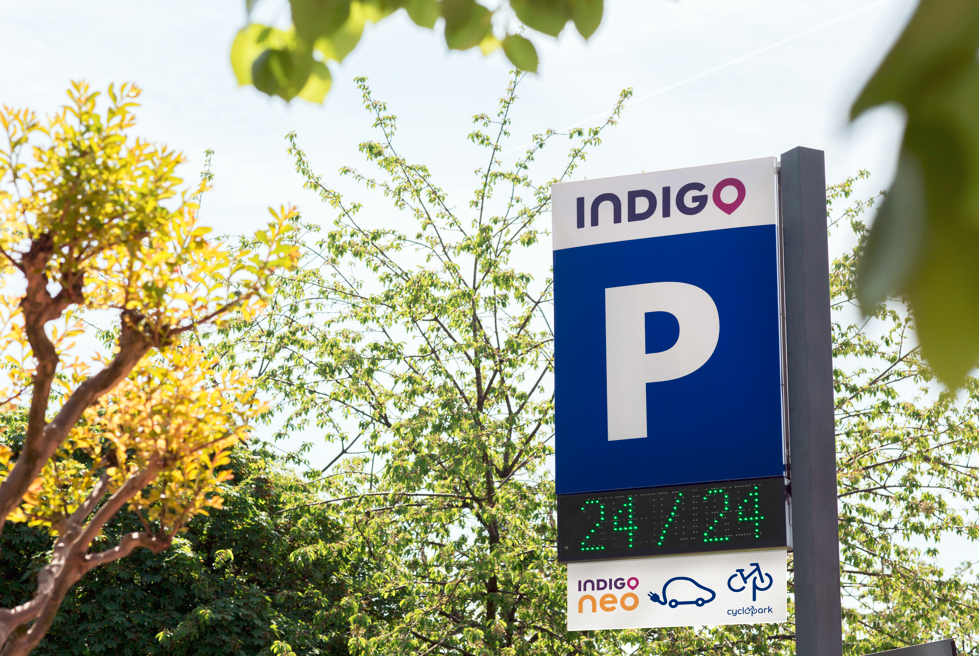 INDIGO Group joins the Global Compact
The Global Compact is a United Nations initiative that aims to involve multinational companies in the promotion of sustainable development on a voluntary basis. The signatory companies commit themselves to integrating and promoting 10 fundamental principles which are divided into the following 4 themes: human rights, international labour standards, environment and the fight against corruption.
Recognising that the principles have long been strong values within the company, Indigo Group decided to formalise its long-term commitment to sustainable development:
Since 2022, Indigo Group has been committed to the UN Global Compact corporate responsibility initiative and its principles in the areas of human rights, labour, the environment and anti-corruption.
The Group's climate strategy, a pillar of our CSR strategy
In 2020, the INDIGO Group to increase its commitment to the environment and used the Paris Agreement and its concept of carbon neutrality as our blueprint.
As a business, this means we must do three things: measure our greenhouse gas emissions, reduce them as much as possible, and offset the emissions we cannot avoid.
That is why we launched "GO for Climate", our in-house program which aims to achieve net zero in Scope 1 and Scope 2 emissions by 2025 and control of Scope 3 emissions by 2050. To find out more, click here.
Health – Safety and environmental policy
In addition to sustained organic growth in all our businesses, we invest more than 100 million euros each year to accelerate the Group's development. At this time of digitisation and collective awareness of the importance of our planet, Indigo Group and its subsidiaries must be audacious, pioneering, responsible and conscious of the challenges of tomorrow.
Individual mobility is becoming more diversified and INDIGO is supporting the development of soft mobility, such as bicycles, electric mobility or car sharing to complement its parking activities on and off-street. Digital technology also plays a key role in putting the customer at the heart of our strategy.
These transformations cannot take place without capitalising on the Group's people, while respecting ethics and minimising our environmental impacts. Operating in more than 750 cities in France and worldwide, we also pay particular attention to respect for human rights and contribute to the development of territories through our presence and involvement in local actions.
In order for our global development to be sustainable, I am committed to Indigo Group:

Complies with or exceeds, whenever possible, applicable international and local health, safety and environmental regulations,
Identifies and prevents potential risks for its employees,
Provides its teams with safe workplaces and the necessary equipment and training to prevent accidents,
Favours diversity, non-discrimination and access to skills building, employability and the promotion of all employees, without distinction of any kind,
Involves its employees and stakeholders in compliance with the rules of good conduct,
Minimizes its environmental impacts by reducing its energy consumption, particularly in its car park facilities, implement technologies and solutions that reduce its customers' emissions while facilitating their access to individual mobility that does not require fossil energy.

Clear responsibilities have been assigned within the Group to manage its commitments.
Sébastien FRAISSE, President of the Executive Board