Published on 07.06.2016
MAWAQIF Qatar recently signed two service contracts for the operation of five car parks located respectively in the cities of Doha and Lusail.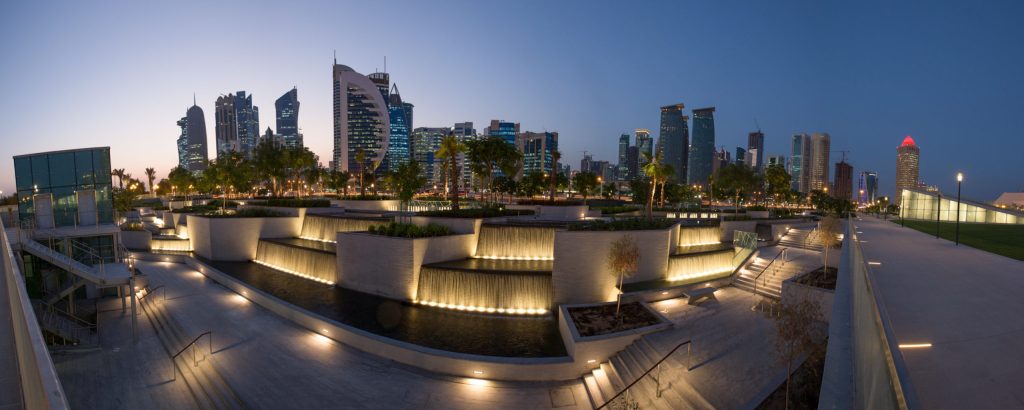 Close to Doha's busy business district, Hotel Park is a new family leisure attraction that officially opened on 17 May 2016. Below this park, the prestigious Hotel Park Car Park (formerly Sheraton Car Park) provides 2,600 parking spaces on four basements drawn in trapeze shape. Users enjoy highly secure access and convenient solutions like "Find My Car" which allows the drivers – once having paid – to get printed on their ticket, in which location (basement, zone and aisle) is parked their car.
In the new town of Lusail, northbound of Doha, MAWAQIF was appointed to operate, maintain and repair the four Marina car parks, counting a capacity of 560 bays each, which represents 2,240 bays in total. With luxury finishes, high-end equipment, digitally connected through a supervision software, these facilities provide to the users an amazing level of service. They are elegantly integrated in their environment and are connected to each other by a dozen pedestrian walkways.
In addition to these two new contracts, MAWAQIF Qatar will provide consulting and operational services for HMC car parks (Hamad Medical Corporation) representing approximately 9,000 parking bays. MAWAQIF Qatar expertise was a determinant factor in the award of this contract. Once counted the bays and after users interviews, the goal is to propose solutions in order to ease the traffic and the parking conditions as well for emergency vehicles as for patients and employees vehicles. After HMC arbitration on the proposed solutions, MAWAQIF will be in charge of the deployment and will lead the operations.