Published on 30.06.2016
Renovations are focused on new technologies, new services and electromobility
Avignon has entrusted Indigo, the global market leader in parking and individual transport, with renovating and operating two car parks: the Palais des Papes and les Halles which represent approximately 1,370 parking spaces. The management of these two sites was assigned to Indigo through a public service delegation contract for 28 months. Indigo was also responsible for financing the entire construction works.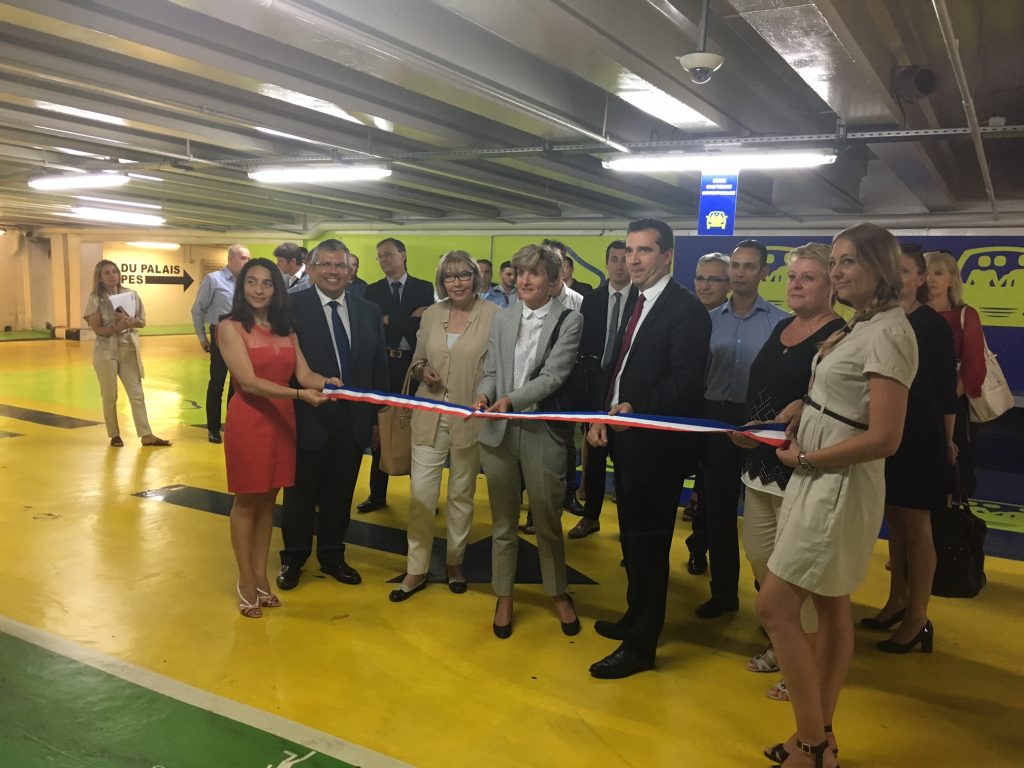 Renovation that's focused on safety, cleanliness, welcoming users, and new mobility services.
Indigo called on its entire skill set to modernise the car parks and provide a solution meeting the wishes of Avignon and its residents:
– Reception: 12 employees on-site will ensure that the two car parks operate correctly. They will be in charge of welcoming users, maintenance and security. Spacious parking spaces have been created near entrances for persons with reduced mobility and "family" spaces have been redesigned for more ease of movement.
– Renovating the car parks: Indigo repainted the car parks, with signage in their company colours, to make moving within the two car parks as fluid and pleasant as possible. The Palais des Papes car park was also fitted with a parking space guidance system for users to easily find empty or occupied spaces using red and green lights. In the les Halles car park, Indigo installed dynamic signage providing space counts for each level. Finally, Indigo has installed an electronic wayfinding system for the car parks within the city in collaboration with the city's service departments, providing drivers with real-time space counts for each car park.
– Modernising toll barrier equipment: users will now be able to pay for parking with a bank card when exiting by using a pin code or by contactless payment with their bank card, membership card or toll card.
– New mobility services:
Electromobility: residents who have an electric vehicle will now be able to recharge them within the car parks. Two charging stations have been installed within the Palais des Papes car park and one is available within the les Halles car park.
Alternative modes of transport: Car clubs and car sharing options have also been introduced, with specific markings on the ground for easy identification of reserved spaces. Residents who cycle daily or occasionally can now benefit from the installation of bicycle racks.
Prevention: Indigo has equipped the city with stations for inflating car tyres so that drivers can peacefully continue their journey.